Details
Position: Home > Details
Guangdong Weibo "Talent Factory" is in full swing
Category:Company Culture
Date:2021-12-6 9:13:36
Click:
Author:佚名
On April 4, 2014, the "Talent Factory" kick-off meeting and the "Phase 1 Technical Welder" course training organized by the Manufacturing Department were successfully carried out in the training room of the R&D building. Lean Office/Ma Jiezhen June 21, 2014
  On April 4, 2014, the "Talent Factory" kick-off meeting and the "Phase 1 Technical Welder" course training organized by the Manufacturing Department were successfully carried out in the training room of the R&D building.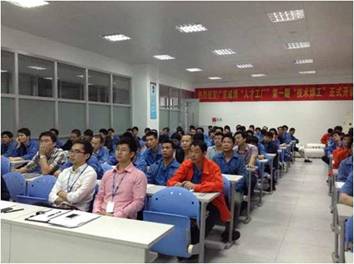 This is the systematic implementation plan of the "talent factory" that the manufacturing department has formulated after careful preparation to improve the comprehensive quality of front-line skilled workers, manage the reserve talent echelon at the training level, and enhance the management ability of in-service team leaders.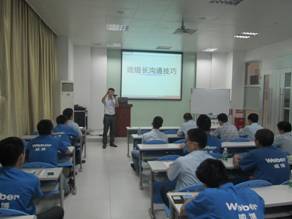 Introduction to the implementation of the talent factory: through the organization of an internal training lecturer team, the lecturers develop their own courses in accordance with the syllabus of the talent factory, using ①teaching + ②practice +③network college +④examinations for ①skilled workers (welding technicians, enamel technicians, even Continuous die stamping workers, assembly workers), ②backup team leader, ③in-service team leader; systematic training is carried out periodically from March to August every year.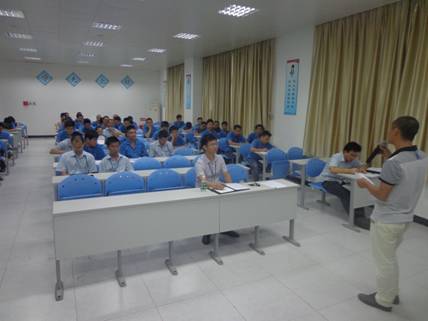 As of June, our company has developed 16 courses and carried out 14 internal training sessions.
Lean Office/Ma Jiezhen
June 21, 2014